About Us
Phuket Pool Villas
We have three beautiful pool villas in the Naiharn Beach area of Phuket. Our villas are some of the closest to the beach and an easy walk to the beach. We have a 3 and 4 bed villa that are side by side which are often booked by groups looking for more space, meaning we can accommodate groups needing up to 7 bedrooms. Then we also have another 3 bed villa nearby. We can therefore accommodate groups up to 20 !
All villas have a private pool and are secluded and quiet. Each bedroom has a king size double bed double and its own private bathroom.
If you would like to make a booking feel free to contact us directly.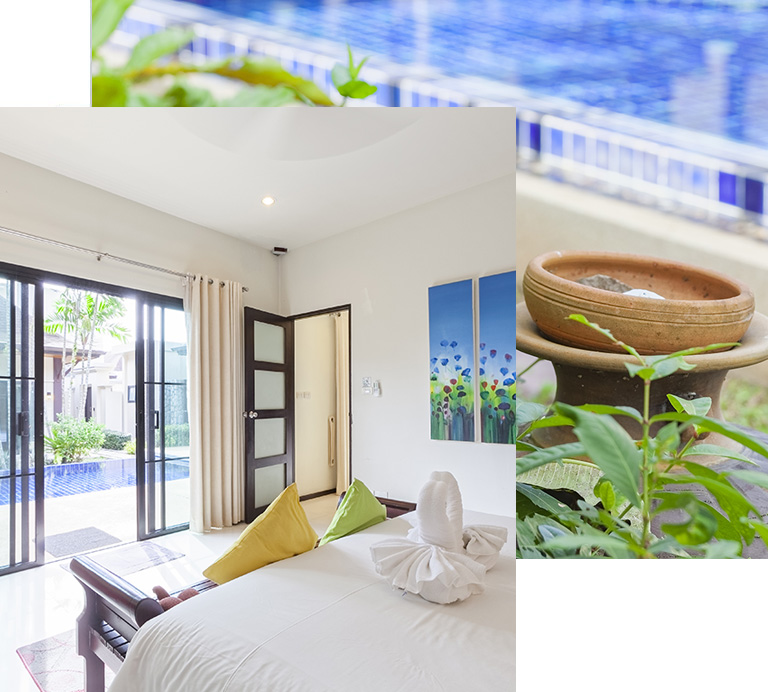 Phuket Pool Villas - Naiharn, Phuket